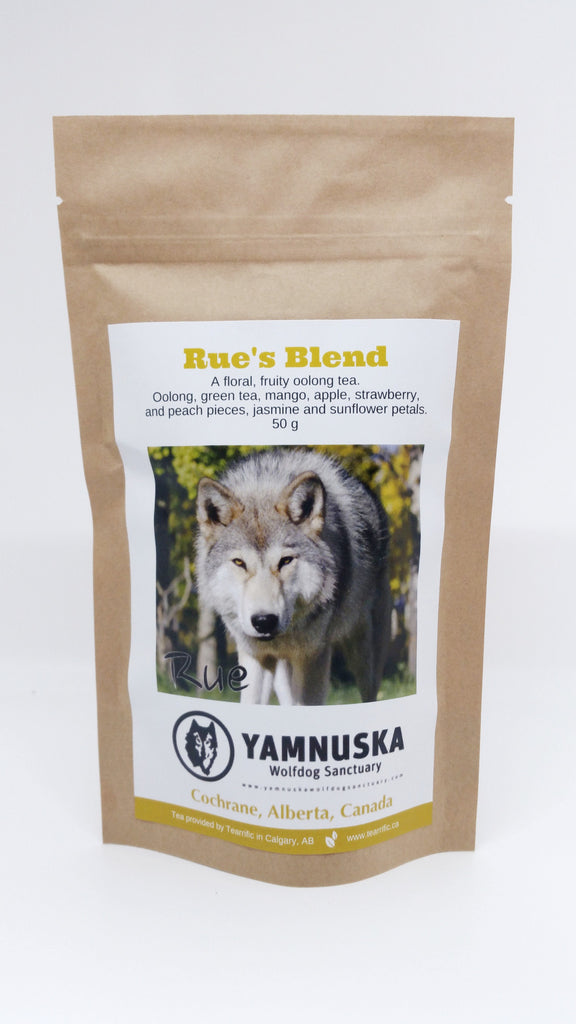 Rue is a fun-loving wolfdog who came to Yamnuska Wolfdog Sanctuary from Missouri.You can learn more about Rue and the other wolfdogs at Yamnuska Wolfdog Sanctuary by clicking here.
Rue's blend is fruity and floral. Oolong and green tea mingle with fruit pieces and flower petals to create this beautifully feminine tea.
$2 from each bag of Rue's Blend will be donated to the Yamnuska Wolfdog Sanctuary.
50g
Ingredients: oolong, green tea, mango, apple, strawberry, and peach pieces, jasmine and sunflower petals.
Rue's Blend

Description

Rue is a fun-loving wolfdog who came to Yamnuska Wolfdog Sanctuary from Missouri.You can learn more about Rue and the other wolfdogs at Yamnuska Wolfdog Sanctuary by clicking here.

Rue's blend is fruity and floral. Oolong and green tea mingle with fruit pieces and flower petals to create this beautifully feminine tea.

$2 from each bag of Rue's Blend will be donated to the Yamnuska Wolfdog Sanctuary.

50g

Ingredients: oolong, green tea, mango, apple, strawberry, and peach pieces, jasmine and sunflower petals.

Reviews